Ecraid prepares response in case of H5N1 avian influenza outbreak
Ecraid is assessing its readiness to respond in the event the H5N1 avian influenza virus global outbreak among animals spreads to humans in Europe. These preparations are proportionate to the current relatively low risk this infection poses to European citizens. Ecraid is currently operating in outbreak response mode 2 (mobilisation) – the second of three response modes.
Outbreak
Since 2021, highly pathogenic H5N1 avian influenza virus (H5 HPAI) has expanded globally via migrating aquatic birds, leading to enzootic presence and widespread mortality in a range of wild birds and poultry worldwide. In addition, reports of spillovers to mammals have been increasing, with recent evidence suggesting spread among mink and possibly seals and sea lions. Occasional infections of humans have been reported, too, including a severe clinical presentation in a nine-year-old girl who had exposure to poultry in Ecuador. The current virus is a descendent of H5 viruses that first emerged in China in 1996 and have evolved through a complex pattern of reassortment with sporadic human infections. Of the >900 human cases known to the WHO not related to this recent global expansion, the case fatality rate has been >51% (Kuiken et al, in press).
ECDC currently assesses the risk associated with A(H5) viruses circulating in birds in the EU to be low for the general population and low to medium for occupationally exposed people. Yet the observed repeated spillovers, as well as the evidence of spread among mammals with accumulation of mutations linked to adaptation to humans, led the WHO calling on countries to raise awareness for this potential pandemic (WHO 8-2-2023 media briefing). Past influenza pandemics have arisen from spillovers of animal influenza viruses. If the current H5 HPAI outbreak triggered such a pandemic, European citizens would be exposed to a new influenza variant capable of causing severe respiratory infections and for which a vaccine will not be immediately available.
Treatment for influenza infections is mostly symptomatic. There is uncertainty about the effectiveness of approved treatments with the influenza-specific drugs oseltamivir and baloxavir, especially in patients with severe infections associated with a massive inflammatory response and respiratory failure. It has been hypothesised that immune modulation may improve prognosis in such patients, as was recently demonstrated for severe infections caused by SARS-CoV2.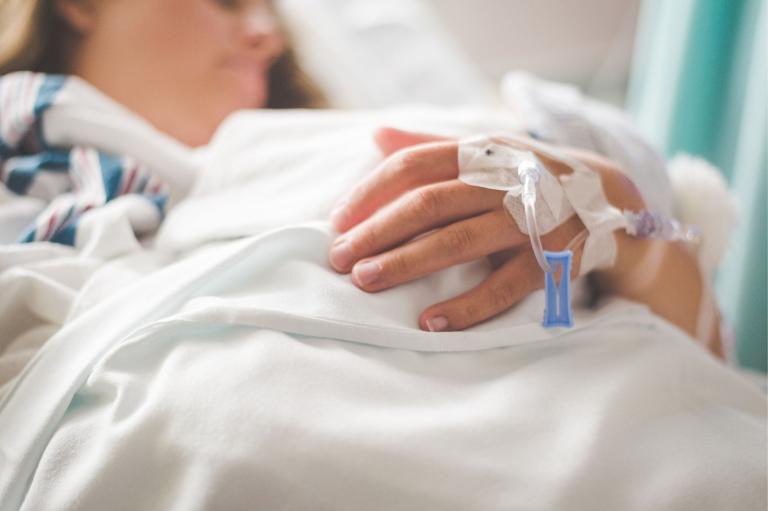 Although the current assessment of ECDC of risk to the European community is low, recent events have triggered an assessment of the level of preparedness of clinical research networks in Europe for possible deployment in case of further evolution of the mammalian infections. The EU has invested in the development of such clinical networks over many years to ensure preparedness for delivering clinical research in response to new infectious disease outbreaks. As a result, Europe is now much better-prepared to speed up all stages of clinical research, so that findings are generated in real time and can inform practice when they are needed the most – in the midst of an outbreak, rather than once the threat has passed. A prime example of the success of this coordinated, collaborative approach is Ecraid – the European Clinical Research Alliance on Infectious Diseases.
How Ecraid is responding
Activities are planned and conducted in close collaboration with Ecraid's partner networks (EU-RESPONSE and VACCELERATE) and the European Union and in alignment with action taken by WHO, ECDC and EMA. The preparations being made by Ecraid as part of its mode 2 outbreak response are briefly summarised below.
Ecraid coordinates the European arm of the REMAP-CAP study (sponsered by University Medical Center Utrecht). This is a global adaptive platform trial simultaneously evaluating multiple treatment options in patients hospitalised with Community-Acquired Pneumonia (CAP). Currently, there are 7 domains in which patients can be included for randomised evaluation of effectiveness and safety: (1) antiviral therapy (oseltamivir, baloxavir); (2) corticosteroids; (3) mechanical ventilation strategies; (4) modulation of endothelial function (imatinib); (5) immune modulation through macrolides; (6) empiric antibiotics; (7) cysteamine. An additional domain evaluating immune modulation in influenza will be added in due course.
Ecraid coordinates the EU-funded ECRAID-Prime study (sponsored by University Medical Center Utrecht), which will begin recruitment soon. Its focus now is on early, scalable treatments for COVID-like illness, but the master protocol is flexible, so that its scope can be extended to treatments for any epidemic or pandemic acute respiratory infection. ECRAID Prime can help introduce early treatments for new influenza rapidly.
Ecraid coordinates the POS-Disease X (led by

Erasmus MC, Rotterdam)

– a Perpetual Observation Study (POS) among patients with unexplained febrile illness which

will begin recruitment this Spring

. The study focuses

on specialised infectious disease hospitals in high-density urban areas as sentinel sites for the development and deployment of an observational study using a generic clinical characterisation protocol for emerging infections. In the event of an influenza H5N1 epidemic, POS-Disease X will prospectively investigate the clinical presentation, immunological responses, and virological dynamics in infected patients.

Ecraid also coordinates a POS on acute respiratory infections in primary care, POS-ARI-PC. This study is tasked with providing initial description of how new infections present, how they are managed, provide biological samples from which to identify prognostic markers and develop tests, and will describe outcomes.

The standing Ecraid Outbreak Mode Committee (Prof. Marion Koopmans of the Erasmus Medical Center in Rotterdam, Prof. Peter Horby of the University of Oxford, Prof. Herman Goossens of the University of Antwerp, Prof. Yazdan Yazdanpanah and Prof. Marc Bonten, University Medical Center) continue to follow the events closely to ensure Ecraid's clinical research response remains aligned with the risk to health and security of European citizens.
What our experts have to say
Prof. Marc Bonten (UMC Utrecht and CEO of Ecraid): "In the wake of the COVID19 pandemic, H5N1 is a new threat to human health in Europe and beyond that should not be overlooked. Ecraid was established to enhance our capacity in Europe to mount a rapid clinical research response to any new infectious disease threat. Existing trial infrastructures will now be adapted, where needed, to rapidly provide scientific evidence in the event of human-to-human spread of H5N1."
Prof. Marion Koopmans (Erasmus MC, Rotterdam): "The spread of H5 HPAI among birds globally is unprecedented, and the spillovers and spread among mammals should be alerting us. Predicting events is notoriously difficult, but it is important to assess the level of preparedness at all levels, including the ability to immediately generate key knowledge through patient studies if needed. COVID-19 has underlined the importance of clinical research preparedness."
Prof. Herman Goossens (Antwerp University): "The European clinical trial networks, expanded during the COVID-19 pandemic thanks to significant EU funding, are providing the sustainable infrastructures for the response to new infectious disease threats, such as influenza H5N1."
Prof. Christopher Butler (University of Oxford): "ECRAID-Prime's innovative and flexible platform design will allow new treatments to be introduced while the trial is ongoing, and current interventions to be dropped for futility or simply because there is sufficient proof of meaningful benefit. Clinical research in primary care is essential for the effective development and implementation of treatments in the community. In primary care settings, early interventions such as antiviral agents can be deployed to create a significant impact on public health. To ensure that treatments are effective and safe for the populations and situations that they are designed for, it is necessary to evaluate them in the communities where they will be used."