ECRAID-Prime extends consortium with new shared work package
ECRAID-Prime announces the addition of a new work package – WP8: COLLAB (Coordination of the European COVID-19 Adaptive Platform Trials). This unique joint coordination module facilitates synergy across four ambitious EU-funded projects. 
In April 2022, ECRAID-Prime joined three ambitious EU-funded projects – EU-RESPONSE, RECOVER and VACCELERATE – to expand on a joint coordination module that oversees dialogue on trial design, and conducts and evaluates the suitability of new and potential therapeutics for COVID-19 trials across Europe. The four projects are funded by the European Commission as part of its overall research approach to the COVID-19 pandemic.
Through this shared work package, ECRAID-Prime is connected with a broader group of COVID-19 studies trial leads, principle investigators and stakeholders, and learn about the ongoing trials in primary and secondary care, reflect on results and the implications for outpatient care. 
The shared WP is led by the Norwegian Institute of Public Health (NIPH) and the European Clinical Research Infrastructure Network (ECRIN). It is made up of three mechanisms, which work together to ensure the optimal coordination of trials in the EU and other countries, as well as provide a single entryway for new study arms in the European COVID-19 adaptive platform trials.
The mechanisms are the: 
•    Trial Coordination Board (TCB)
•    Joint Access Advisory Mechanism (JAAM), and the
•    Adaptive Platform Trial (APT) Toolbox. 
Increasing synergy with the TCB
The Trial Coordination Board (TCB) activities started in 2020, when the EU-RESPONSE and RECOVER project teams came together to discuss trial design and compounds for COVID-19. This more collaborative and streamlined approach was believed to increase operational efficiencies, maximise resources and reduce duplication. It also extends the dialogue to include vaccine investigators and stakeholders in VACCELERATE and other trial networks – most recently, ECRAID-Prime. 
The goal is to increase collaboration and cooperation between the European COVID-19 adative platform trials, and maintain a constructive and ongoing dialogue with regulatory bodies, policy makers and global COVID-19 trials. 
ECRAID-Prime WP8 co-lead Victoria C. Simensen, who represents the The Norwegian Institute of Public Health says, "A collaborative approach is the way forward to overcoming future health crises. This is why we created a shared WP across the clinical trial projects to facilitate discussions and knowledge sharing. 
JAAM expert panel
The JAAM consists of an external independent expert panel that assesses and advises on the compounds tested and proposed for COVID-19 and syndromic respiratory illness, based on their robustness and suitability for the ECRAID-Prime adaptive platform trial, in parallel with similar trials that are affiliated with the JAAM. 
Victoria notes, "This innovative way of working helps optimise operational and trial efficiency, standardize processes and ultimately, speed up the results and implementation of new and repurposed treatments for not just COVID-19, but also potentially other infectious diseases."
Collaboration and communication are crucial drivers for clinical research to produce rapid results and drive evidence-based policies, shares Victoria. These drivers are enforced in the regular TCB and JAAM meetings, where general aspects of trial conduct and compounds are regularly discussed. 
"This has the potential to speed up the identification of research areas that need further exploitation and closes the gaps by enforcing robust trial designs and focus areas. For example, the need to build and implement a multinational adaptive platform trial for primary care in Europe, which is currently being developed by ECRAID-Prime."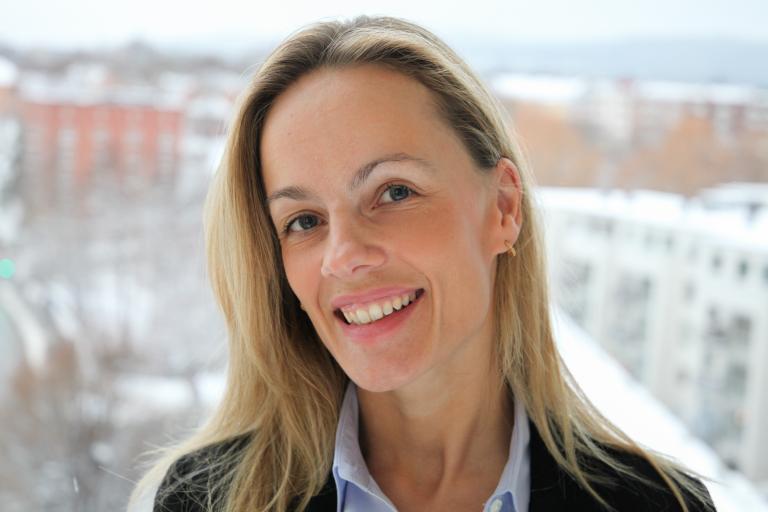 Since it started, the joint coordination module has fostered many discussions and new perspectives. It has also become a best practice for better research coordination at the European level. 
Victoria remarks, "Our overall goal is to drive collaboration, contribute to a more efficient research landscape and inspire innovation. Europe is much stronger when we engage in dialogue and combine forces to design and produce more robust research. This has been evident throughout the COVID-19 pandemic and is an important lesson for future infectious outbreaks." 
The ultimate goal, concludes Victoria, is to bolster Europe's preparedness and response to future pandemics and outbreaks of infectious diseases. This can also support and inspire other regions to take similar actions. She says, "In the long run, we hope to help elevate the projects, enhance the quality of trials as well as their rapid adaptation to infectious outbreaks, and contribute to building a more harmonized research landscape in Europe and beyond."
Victoria C. Simensen is a Medical Doctor and Senior Advisor at the Norwegian Institute of Public Health's department of Infection Control and Vaccines. She has been working with the EU-funded projects EU-RESPONSE, RECOVER projects since 2020 and more recently, VACCELERATE and ECRAID-Prime. Her main responsibility is operating the coordination module together with Norway's global health ambassador John-Arne Røttingen, and ECRIN's Jacques Demotes and Paula Garcia. 
Victoria received her medical education from the Royal College of Surgeons in Ireland and is an authorized specialist in oncology. She has more than 10 years' experience in clinical medicine and oncology primarily at Oslo University Hospital. She obtained an MSc degree in Public Health from the London School of Hygiene and Tropical Medicine in 2020, which led her to this work of strengthening pandemic preparedness and response through clinical research.

More information: 
•    COVID-19 Trial Coordination Board (TCB)
•    The Joint Access Advisory Mechanism (JAAM)
•    Adaptive Platform Trial Toolbox (APTT)