Primary care network's antibiotic prescription study is BJGP Open's most-read article in 2022
BJGP Open has released its list of Top Most Read Research Articles of 2022, and we're proud share that two papers published by the European Primary Care Research Network were listed in the top 10. This underscores the relevance and importance of our network's commitment and efforts to driving cutting-edge research in primary care.
#1 Most Read Research Article

: Antibiotic Prescribing in 18 countries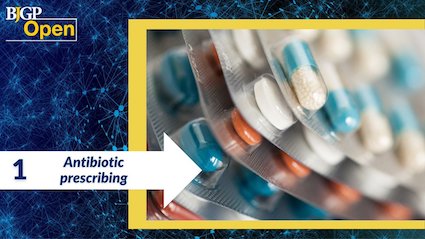 The top most read article is titled 'Point-of-care testing, antibiotic prescribing, and prescribing confidence for respiratory tract infections in primary care: a prospective audit in 18 European countries'. The publication was viewed and downloaded more than 6,300 times.
The study focussed on variation in antibiotic prescribing and use of diagnostics in the management of respiratory infections in primary care settings across 18 countries.
Author of the publication Alike van der Velden, who is leading this research in the VALUE-Dx consortium and a co-coordinator of ECRAID-Prime, says, "This is a huge accomplishment and shows an appreciation for the research efforts of our European Primary Care Research Network. Many collaborators and GPs have been working hard for our EU-funded studies. It is very satisfying and uplifting to see that collaboration based on trust and friendship works. We take dissemination of our work seriously and being ranked as the topmost read article in an open access journal shows that our results are relevant to and appreciated in the scientific community."
Read the publication on https://doi.org/10.3399/BJGPO.2021.0212. 
Sixth most-read article: Pandemic care in eight countries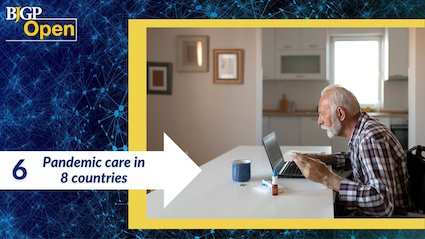 Coming in at sixth place, is the publication titled, 'Patients' and clinicians' perspectives on the primary care consultations for acute respiratory infections during the first wave of the COVID-19 pandemic: an eight-country qualitative study in Europe'. The study explored patients' and primary care professionals' (PCPs) experiences of primary care delivery and use of telemedicine in the first wave of the pandemic.
Read the publication on https://bjgpopen.org/content/6/2/BJGPO.2021.0172.  
Congratulations to the authors of and contributors to both papers! 
---