ECRAID-Base
Building upon the foundations laid down by COMBACTE and PREPARE, the EU-funded project ECRAID-Base advances clinical research in the field of infectious disease in Europe.
Studies
Central to the ECRAID-Base project are five Perpetual Observational Studies (POS). These address infections relevant for antimicrobial resistance (AMR), such as ventilator-associated pneumonia and complicated urinary tract infections, as well as for emerging infectious diseases (EID) like acute respiratory infections and unexplained febrile illness of likely viral aetiology. All of the POS will eventually mature into adaptive platform trials with the capability to rapidly respond to public health threats.
ECRAID-Base also supports the European arm of the Randomised, Embedded, Multi-factorial, Adaptive Platform trial for Community-Acquired Pneumonia (REMAP-CAP). This groundbreaking trial has the capability to rapidly adapt to new public health threats. 
What is a POS?
A POS is a prospective, observational clinical study enrolling patients on a perpetual basis, collecting a set of demographics, clinical characteristics, and outcomes, mostly available through routine care, as described in a core protocol.
The POS in ECRAID-Base are multicentre studies designed to address key clinical research gaps. Each core protocol establishes the general observational cohort and can be extended with appendices for more specific observational or interventional studies. Each POS creates a clinical research backbone, ready to concurrently or sequentially embed 'add-on' studies (observational, experimental, investigator-initiated, or commercial) that can start generating data more rapidly and efficiently than similar stand-alone initiatives.
Learn more about POS from this peer-reviewed article.
For ECRAID-Base, five POS have been set up that target five strategically chosen infectious syndromes in hospital and community care settings.
POS-VAP
The primary objective of the study is to set up an infrastructure capable of rapidly implementing clinical trials related to the prevention, diagnosis or treatment of ventilator-associated pneumonia (VAP) in ICUs.
POS-cUTI
The study aims to create a similar clinical research infrastructure for studies related to the treatment of complicated Urinary Tract Infections (cUTI) – a leading cause of hospital admission and antibiotic use.  
POS-ARI-ER
The study is setting up an infrastructure capable of rapidly implementing clinical studies related to the diagnosis and treatment of acute respiratory infections (ARI) with proven epidemic potential. It also aims to compare the effectiveness of different diagnostic and therapeutic practices used routinely in emergency rooms.  
POS-ARI-PC
ARI are the most common reason for consultations in community care. This study aims to provide critically important benchmark descriptive data on the presentation and management of ARI, and a research-ready infrastructure for studies related to the treatment, diagnosis and prevention of ARI in the community care setting.  
POS-Disease X
High-density urban areas are increasingly becoming the hubs for the explosive spread of infectious disease outbreaks. POS-Disease X focuses on preparing Europe for a 'Disease X' scenario – an unexplained febrile illness with unusual epidemiology and/or clinical presentation and of likely virus etiology. 
REMAP-CAP
The Randomized, Embedded, Multifactorial Adaptive Platform trial for Community-Acquired Pneumonia (REMAP-CAP) was conceived after the 2009 swine flu outbreak. This ground-breaking global trial is embedded in clinical care, and allows multiple therapies to be evaluated simultaneously, resulting in rapid accumulation of knowledge during outbreaks and pandemics. ECRAID-Base is the home of the trial's European arm.
Read more about REMAP-CAP Europe on its official website.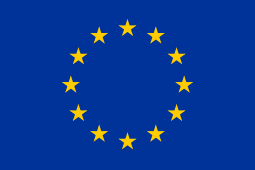 This project has received funding from the European Union's Horizon 2020 research and innovation programme under Grant Agreement No. 965313.