Nguyen Tran's perpetual curiosity
Nguyen is Clinical Trial Project Manager at the University of Oxford where she works on two Ecraid studies – POS-ARI-PC and ECRAID-Prime. She might not see herself that way, but Nguyen is one of the many heroes who helped the world bring COVID-19 under control. In this interview, she tells us about what it was to work day and night towards a seemingly impossible goal.
You could say that Nguyen's journey to becoming a scientist was spurred by sheer doggedness. Despite being drawn to scientific subjects in high school, she never envisioned a career in the field – until she got a disappointing score on her final exam in biology. 
"I decided to prove that I could do better than that, so I went on to study biology. This turned out to be the right choice because, as I was learning more about the different aspects of medical science, my appreciation for it only grew stronger." 
A home on a different planet 
Meeting challenges headfirst is not out of character for Nguyen (pronounced Nhu'win) whose family moved from Vietnam to Germany when she was eight years old. Their new home felt like "a different planet", but she had to settle in fast. 
"My siblings and I didn't know a single German word, but we were almost immediately enrolled in a German school. We stuck together and studied hard to master the language. That experience brought us closer and till today, there is a very strong bond between us." 
Contrary to what one might expect, Nguyen – an Asian immigrant in Western Europe and a woman in a male-dominated field – never felt out of place. 
"I think it has something to do with the way you see yourself. You need to be confident and always stay curious. Everyone has weaknesses, but as long as you are willing to learn, people will be there to help and guide you," she smiles. 
Seeking the bigger picture
Nguyen herself lacks neither confidence nor curiosity. In fact, curiosity seems to be her rocket fuel and main source of motivation. 
"After spending almost three years in the UK for my PhD, I went back to Germany to work as a postdoc researcher at the University Hospital Frankfurt. My research project was quite successful and received a lot of funding. But after five years spent behind the microscope, I was getting bored. I thought, 'I am making all those tiny discoveries, but how do they fit in the bigger picture?' Questions like this brought me back to the UK."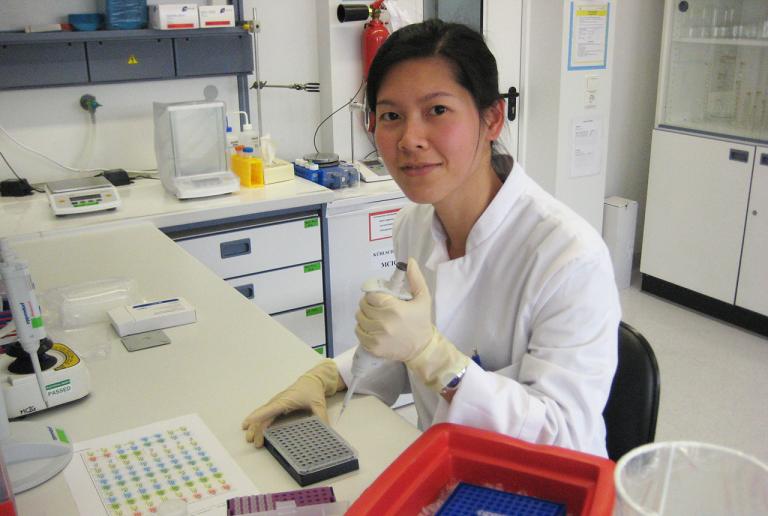 The shift from benchwork to a laboratory managerial role at the University of Oxford kept Nguyen engaged for a couple of years – until that too fell into a boring routine. As a distraction, she volunteered to assist a colleague in setting up and managing a clinical trial – something she had never done before.  
"Everything was new and exciting. I got really interested in clinical trials and soon after, applied for a Clinical Trial Project Manager position at the Jenner Institute at the University of Oxford. Somehow, despite my limited experience, I got the job," she chuckles. 
Saving the world 
Little did Nguyen know that just a few months later the world would be thrown into a global crisis, and she would star in a real-life version of 'Armageddon'.  
"We first discussed the new coronavirus outbreak during a regular team meeting. It was just an item on that week's agenda. By the time the first genetic sequence was published, we knew SARS-CoV-2 was going to become a major disaster and we had to move fast." 
In the context of drug development, 'fast' is a relative notion. Vaccines, in particular, can take decades before they are made available to the masses. Thus, reducing the time needed to develop, test and mass produce a vaccine to mere months was pretty much unheard of.  
"It was a race against time", says Nguyen about working on the Oxford / AstraZeneca COVID-19 vaccine. "We ran different stages of the process in parallel. While the vaccine was undergoing pre-clinical safety testing, we were already setting up phase II and phase III trials – all at once! It was crazy to see how fast everything was moving." 
Nguyen talks about this period like a soldier discusses a warzone deployment. For months on end, she worked late into the night and on weekends, all but forgetting her personal life. Fortunately, the efforts and sacrifices were worth it: the Oxford / AstraZeneca vaccine is estimated to have saved more than six million lives in its first year of use, more than any other COVID-19 vaccine. 
"Once it became clear that our vaccine was a success, I felt such a huge relief. What made our work especially rewarding was that this vaccine could be easily distributed across the globe and not just to high-income countries where -80*C freezers are available." 
Looking back at the tumultuous period, Nguyen states, "It was an adventure and such a great opportunity to learn. Short but intense. After that, everything else felt like a walk in the park."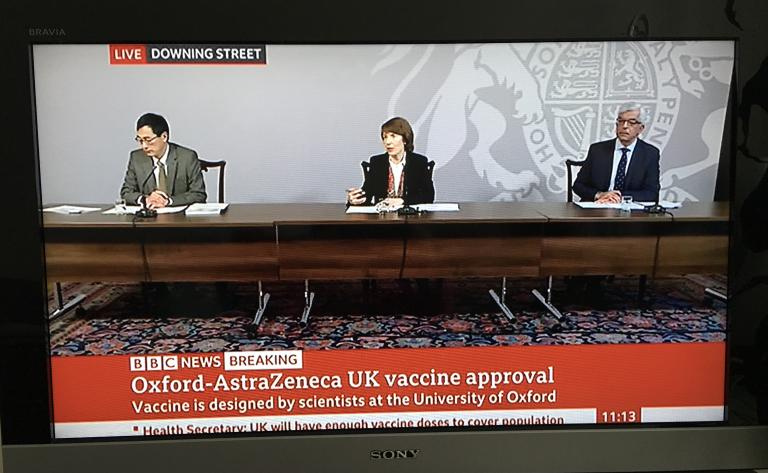 Taking on a new challenge
A boring walk, that is. 
"I continued working on Phase I trials, but that amazing experience showed me how much more there was to clinical trials. So, last Summer, I joined the University of Oxford's Primary Care Clinical Trials Unit as a Senior Trial Manager." 
Nguyen now works on two closely connected Ecraid studies: POS-ARI-PC, a multi-country, prospective perpetual observational study (POS) among patients presenting in primary care with acute respiratory tract infections (ARI), and ECRAID-Prime.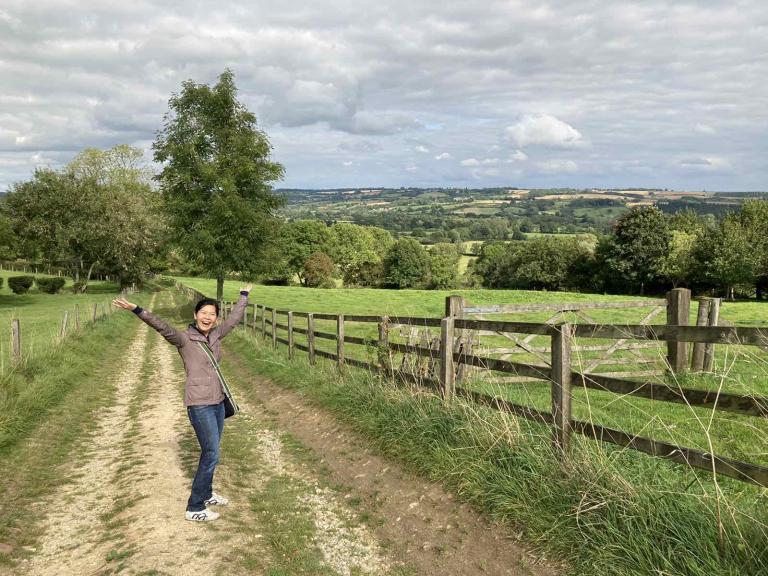 "In POS-ARI-PC, we are developing an overarching research infrastructure that will support a flexible randomised controlled platform trial that can evaluate a wide range of interventions. This platform trial will make it possible to set up new studies much quicker, without having to go through the full process of regulatory approvals again and again. It's such a smart approach to conducting clinical trials! But before we get there, a lot more needs to be done." 
Happening in parallel, ECRAID-Prime is developing Europe's first primary care adaptive platform trial for pandemics and epidemics, with a focus on COVID-19 and COVID-like illnesses conditions.  
As we wrap up our conversation, Nguyen mentions that she is looking forward to the arrival of Spring – time for gardening, she explains. 
"In many ways, managing a clinical trial is like gardening. If you don't put in enough time and effort, you won't get satisfactory results."
The 'Purpose-driven, people-centred: The people behind the science' series shines a spotlight on the brilliant scientists and project operatives working on Ecraid's studies and the activities supporting them. Although you might not hear their names outside of academia, rest assured that their hard work and dedication impact millions of lives affected by infectious diseases and antimicrobial resistance in Europe and beyond.